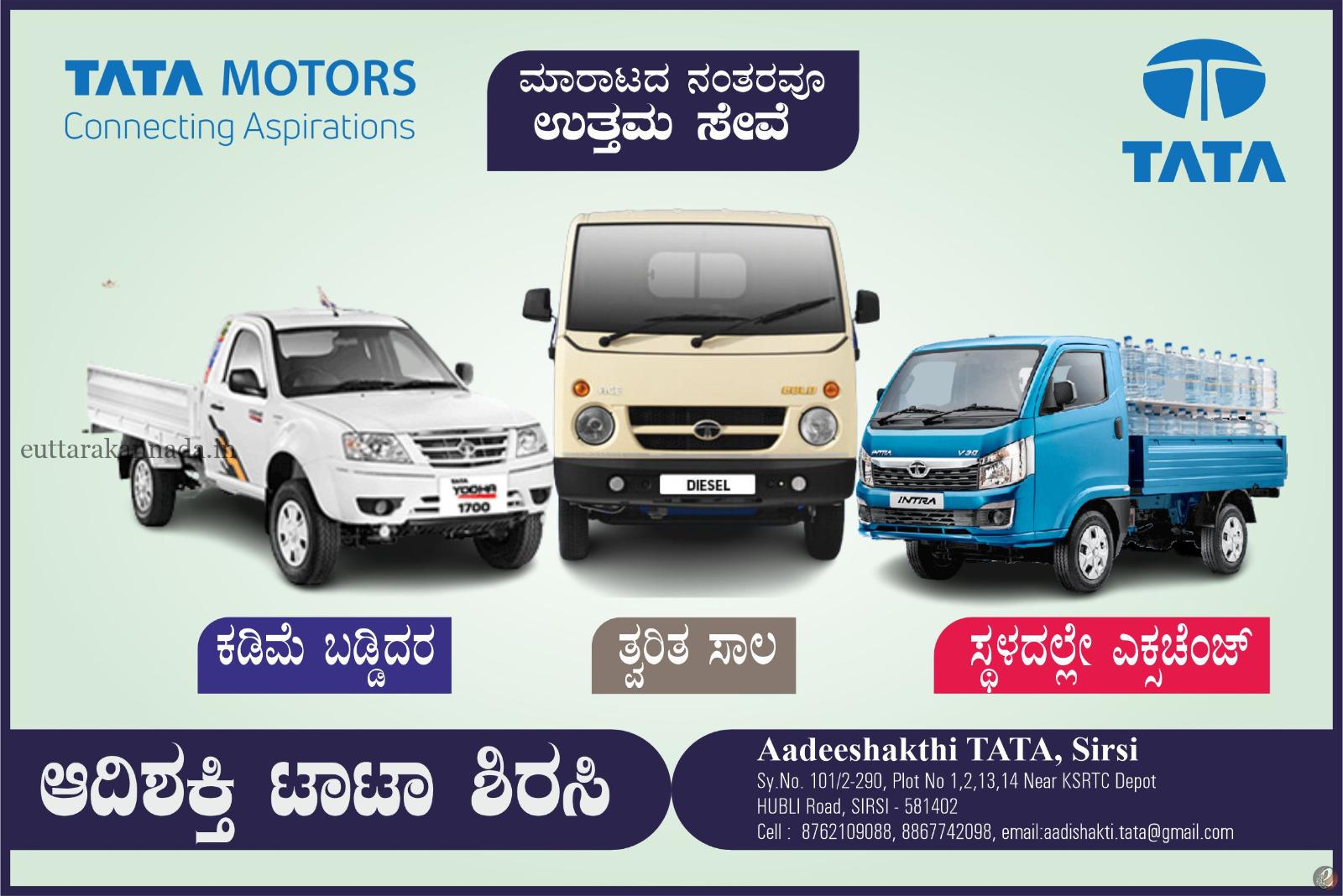 In yet another instance of psychologically manipulating Hindus into doubting their own sanity, leftist and Dravidian Stockist outlet The News Minute on 17 October 2022, published an article written by one Nithya Pandian titled "The systematic attack on Christians in Tamil Nadu's Hindutva laboratory."
The article alleged that Tamil Nadu has been seeing rising attacks on Christians by Hindus incited by "right-wing groups".
The report stated how Christian groups experienced difficulties at the hands of "Hindutva forces" like Hindu Munnani in establishing prayer houses and carrying out prayer meetings. The report also alleged that the state police do not take such cases seriously allowing the passing of "the well-orchestrated attacks as a conflict between individuals".
The article also quoted statistics about the number of attacks on Christians in India year-wise. However, nowhere in the article does it state that the entire report is based on "unverified data" as hearsay references are passed off as legit.
The article that reads more like a missionary propaganda piece is nothing but an attempt at gaslighting Hindus portraying them as villains, and the evangelist missionaries as some kind of saviours-cum-victims while justifying the latter's illegal proselytization activities.
In this rejoinder, we bust some of the misinformation, lies, and fictitious stories peddled in the article.
How TNM Layers Its Deceit To Peddle Missionary Propaganda
The article's genesis can be traced back to the "PETER MACHADO vs. UNION OF INDIA" case, which was filed in the Supreme Court on 05-03-2022 as a criminal writ petition.
The misinformation by the author, Nithya Pandian, begins with the explanation of who the petitioners are in the case filed in the supreme court. According to the TNM article, the United Christian Forum (UCF) was one of the petitioners in the Supreme Court case. However, the Supreme Court's case registry lists no one by the name UCF as a petitioner in the PETER MACHADO vs. UNION OF INDIA case. The list of petitioners in the case includes Peter Machado, National Solidarity Forum, Evangelic Fellowship of India, AC Williams, and Micheal Williams. There are no petitioners named United Christian Forum in the case. A basic investigation into the case, however, revealed that the petitioners, Peter Machado et al, used data collected by UCF, a mysterious problematic organization.

The TNM author lacked the prudence to investigate the petitioners' identities and backgrounds before writing a detailed article based on their statistics.
There is a reason for describing UCF as a mysterious problematic organization. Several hours of surfing in internet yielded nothing but the organization's toll-free number, 1800-208-4545, and John Dayal as convener and spokesperson of the organization.
Almost all Christian news websites (christiantoday.co.in, persecution.org, and others), as well as TNM, cited UCF data. They are such an influential organization that its data is used as a source for filing a criminal writ petition in Supreme Court. Even, The United States Commission on International Religious Freedom (USCIRF, Independent US Federal Government Commission) has used UCF data to recommend placing India under the category of 'countries of particular concern'. However, UCF does not have its own website, and we were unable to locate it.
Their Facebook page has been inactive since 2020, and their Twitter page has been inactive since 2019, with some links recently made private.
https://twitter.com/UCFHR?ref_src=twsrc%5Etfw%7Ctwcamp%5Eembeddedtimeline%7Ctwterm%5Escreen-name%3AUCFHR%7Ctwcon%5Es2
Even before the case "PETER MACHADO vs. UNION OF INDIA" was filed, NewDelhiTimes on February 1, 2021, has published an article, that stated," Many of the incidents were exaggerated and not factual. Moreover, incidents of criminal nature were portrayed as communal without corroboration by UCF.
This is exactly what the Union Government's Solicitor General Tushar Mehta presented in the Supreme Court in their affidavit. According to the affidavit, the preliminary investigation of the data presented by the petitioner, Peter Machado et al (UCF data) revealed that they are "false" and "self-serving documents" along with press reports. It said that the PIL is based on mere conjectures, and was filed for an "oblique purpose".
The affidavit also took a dig at what it described as a "recent trend" where "certain organizations start planting articles and preparing self-serving reports themselves or through their associates". These writings eventually become the basis of a PIL, it added.
"The MHA's investigations revealed that the majority of the incidents alleged in the PIL were "purely criminal in nature and arising out of personal issues," it continued.
"A preliminary fact-check of the mentioned incidents and the inputs received thereof revealed that about 162 incidents were not truthfully recorded and the remaining 139 were either false or deliberately projected wrongfully as instances of targeted violence against Christians," it added.
After hearing both sides, a bench of Justices DY Chandrachud and Hima Kohli directed the MHA to obtain information from state chief secretaries on the registration of FIRs, the status of investigations, arrests made, and charge sheets filed.
Knowing that the orders could be misconstrued as granting legitimacy to the data provided by UCF, the bench stated, "We need to separate the grain from the chaff, even though we believe that an attack on individuals does not imply an attack on the community. We must verify any such incident claims made in public interest litigation (PIL). The court has not formed any opinion on the veracity of the allegations made in the PIL."
https://twitter.com/barandbench/status/1565271676396646400?ref_src=twsrc%5Etfw%7Ctwcamp%5Etweetembed%7Ctwterm%5E1565271676396646400%7Ctwgr%5E689013c7ed81d75c02c1864952dfcdfeec819021%7Ctwcon%5Es1_c10&ref_url=https%3A%2F%2Fthecommunemag.com%2Fa-rejoinder-to-tnm-a-missionary-propaganda-legitimizing-proselytization-passed-off-as-hindu-persecuting-christians%2F
This unverified, bogus data, as stated by MHA and which has not been accepted by Supreme Court till now, is the source based on which the TNM has published an article.
But that's not all.
The background of United Christian Forum convener John Dayal, as well as a few other petitioners in the case, is also shocking.
John Dayal – A Chrisitan Bigot Who Spews Venom Against Hindus
John Daya is the Convenor and spokesperson of UCF.
On September 11, 2015, he tweeted that "khaki" (a term he uses to refer to the RSS, BJP, and anything remotely Hindu) has a strange fascination with deviant sex, and he calls this an innocuous "opinion".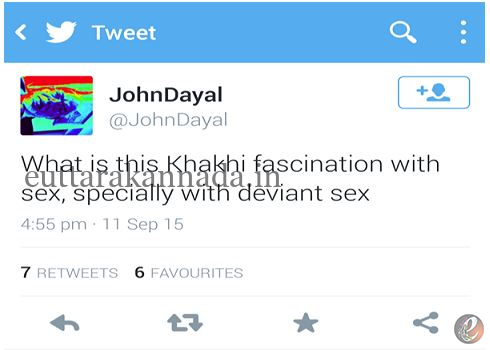 While mentioning Asaram Bapu, who faces charges of rape and illegal confinement, John Dayal insulted the Hindu god Rama and incited religious hate by deliberately bifurcating Asaram Bapu's name into 'Asa' and 'Rama'.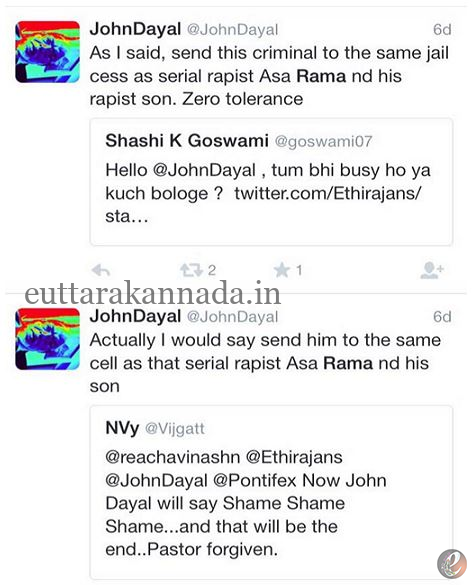 Showing his double standards, several times John Dayal has expressed his love for beef on Twitter, however, asked the government to be sensitive towards religious sentiments while endorsing the ban on Da Vinci Code. These offensive posts were deleted and the images were retrieved from other sources.
Peter Machado – Archbishop of Bangalore Diocese And Multimillion Dollar Scamster
Archbishop of Bangalore Diocese, Peter Machado, is the primary petitioner in the case and is accused of numerous crimes including colluding with murderers, misappropriation of funds, and others.
Micheal F Saldanha, a former Bombay High Court judge, accused Machado in June 2020 of colluding and covering up murders allegedly committed by Bishop of Mysore KA William. He accused Peter Machado and Bishop K A William of 'criminally misappropriating' ₹49.5 crores collected in 2018 for Coorg Disaster Relief work.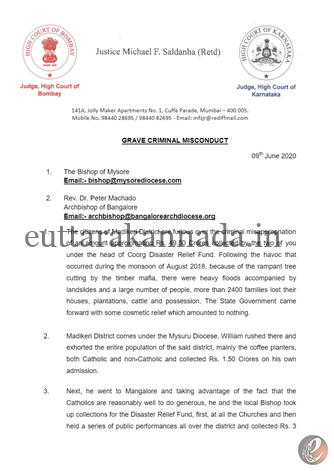 The Karnataka Catholic Christian Association (AKCCA) accused him of being involved in a multi-million dollar scam the same year.
On August 28, 2020, AKCCA requested an investigation by the Enforcement Directorate (ED) into the financial misappropriation of the archdiocese's Asha Charitable Trust. In a press conference held in Bangalore, the group accused the Trust of stealing $3 billion ($42 million).
It should be noted that the primary petitioner in the case, who used UCF data, is accused of criminal misappropriation by the members of his own community.
Before writing this article, UCF was contacted via the toll-free number provided in order to get the story from the other side. The details of how the data was collected and where it can be accessed (website) were asked. The person on the other end of the phone said they would call back soon, but we never heard back.
'Villain' Hindu Munnani Vs 'Hero' Chrisitan Missionaries
The TNM article legitimises proselytization activities of Christian missionaries branding them as evangelists "who spread gospel on the streets" while portraying those resisting such proselytization attempts as 'militant' bigots.
The article quotes a Coimbatore based lawyer saying "It was common to see evangelists spreading the gospel on the streets of the city; not any more." while calling Hindu Munnani which works at the grassroots level to resist conversions as 'extremists' and 'militant' affiliate of the Rashtriya Swayamsevak Sangh (RSS).
The reality is that it is the Christian missionaries who are rabidly militant and resort to religious extremism by spewing venom against Hindus as 'satan worshippers' and what not!
The article also calls resistance by local Hindus saying "threat of violence is an occupational hazard for evangelists seeking new followers."
It also goes on to legitimise erection of illegal prayer houses and conducting prayer meetings saying "The bigger problem for evangelists is getting permission from the district administration to hold prayer meetings and build churches." It is the erection of such illegal prayer houses, Christian cross near temples, etc that causes consternation and often leads to conflict with locals.
The TNM article quoting an unidentified "top police official in Coimbatore" said that there are 100 well-trained ward-level Hindu Munnani watchers, who can flee from police after inciting violence.
It should be noted that the TNM never ceases to demonstrate its loyalty to the DMK. TNM attempted to paint a picture in their article that right-wing groups like Hindu Munnani grew during Jayalalitha's regime.
However, it preferred to remain silent on the only two communal tensions between Hindus and Muslims in the Kongu region during Karunanidhi's regime in 1997 and 1998.
Will TNM agree that Hindu Munnani played no part in the two riots? If not, why is TNM writing that during Jayalalitha's regime right-wing groups grew while it prefers to remain silent on the Karunanidhi regime?
Quoting the same Coimbatore-based lawyer, the TNM article said that "the period when AIADMK's Edappadi Palanisamy was Chief Minister saw major deterioration in communal relations."
But here is the truth. The Thoothuki Sterlite protests was backed by the Church with the likes of Pastor Mohan C Lazarus instigating people with unscientific claims. Mohan C Lazarus said that Sterlite Copper was a toxic factory and that the Church has risen to shut the factory down. He also instigated the Christian population to protest and 'dispose off the factory' from Thoothukudi. The anti-CAA protests at Chennai's Washermanpet were instigated by the DMK and its Muslim allies.
The Case Of Persecution Relief
Persecution Relief, an organization claiming to help 'persecuted' Christians hatched a conspiracy to defame India at the international level by preparing periodical reports on alleged 'persecution of Christians'.
They primarily collect data of skirmishes between Christian missionaries who go for proselytization in villages and the locals there, in an attempt to make a case for alleged 'persecution' of Christians in India.
These reports are then shared with various lobbying organizations in the USA and evangelist organizations across the world one among them being the United States Council on International Religious Freedom (USCIRF).
The Commune based on Legal Right Protection Forum's investigations had exposed Persecution Relief and its modus operandi back in December 2020 which can be accessed here.
Here is a list of isolated incidents that Persecution Relief tried to portray as hate crimes.
A Few Pertinent Questions To TNM
This whole scenario begs the logical question. Based on data provided by Christian organizations (UCF), the TNM published an article titled "Christians are being targeted". Will they create a similar piece titled "Hindus are being targeted" if a Hindu organization provides similar data? It is not difficult to present evidence of Hindu persecution, social ostracism, and boycott in Christian and Muslim-majority areas.
Will the alleged 'journalists' at TNM have the courtesy to shed light on the dark side of UCF and its members?
This attempt of gaslighting Hindus needs to be called out.
As said by Solicitor General Tushar Mehta, these articles are planted online, and then by keeping this as the source, petitions are filed in court to spread their propaganda. Now that the case has been adjourned to December 6, 2022, more articles about Christians being attacked will proliferate on the internet.
The TNM article seems to be one among them.
ಕೃಪೆ: http://thecommunemag.com