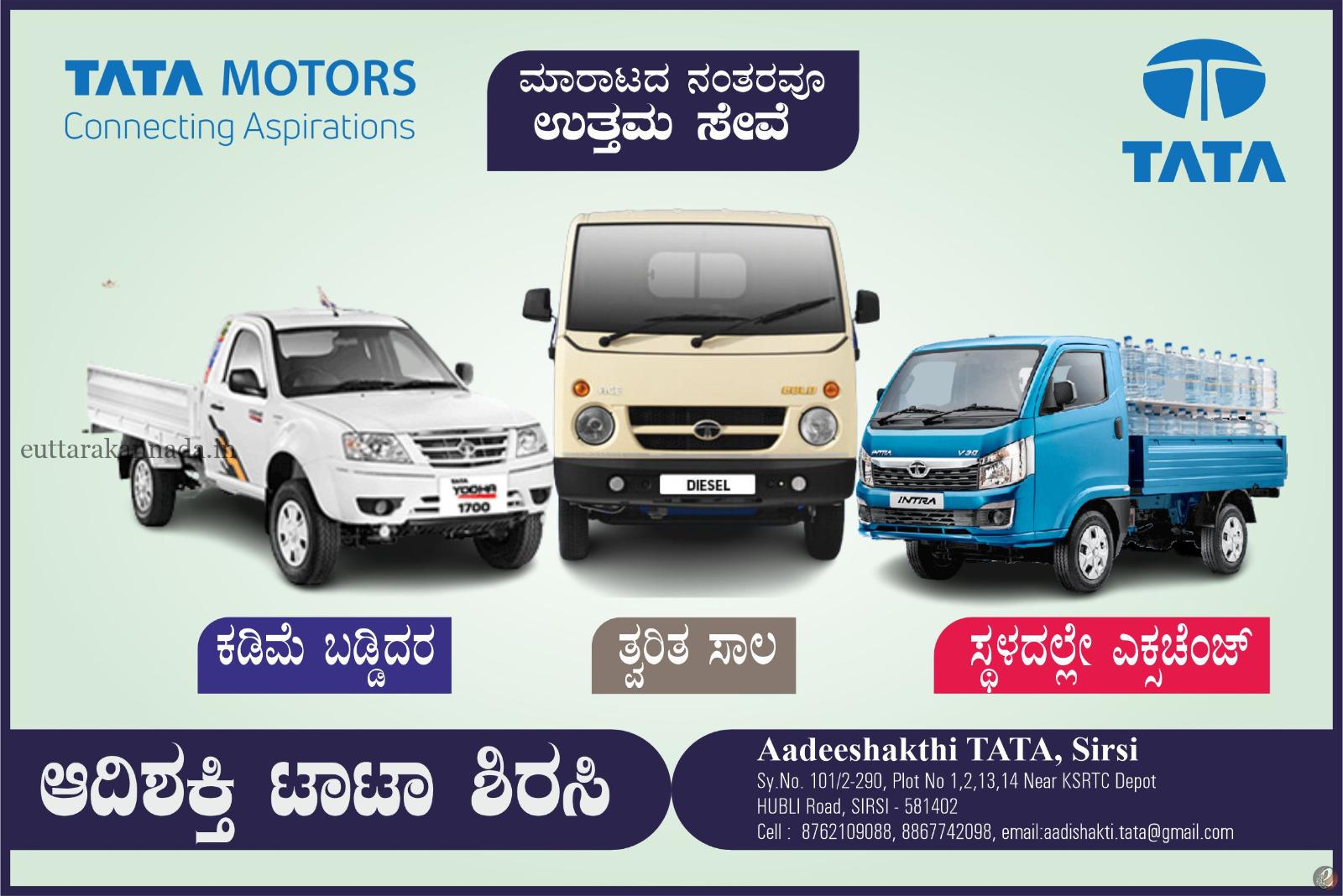 eUK ವಿಶೇಷ: In what can be called a classic clase of gaslighting through blatant distortion of facts, The Guardian in its recent editorial blamed Hindus living in the UK for the recent Leicester violence and also peddled fake news that mosques were attacked by Hindus of the city.
The Guardian newspaper of the UK is regarded a media outlet falling on the far-left, by a majority of its country's citizens. It has been called a "woke" news reporting agency, for its tendency towards "politically correctness", its overt bias to far Left-leaning parties and individuals and its readers who are largely left-liberal.
Aside from the above credentials, The Guardian has been accused of fomenting Hindumisia and peddling Hindu hate, both in its editorial pieces as well as in its journalist-contributed articles. The most recent instance of its overt bias against the Hindu community, is its coverage of the recent August and September "Leicester violence" between the Hindu and Muslim communities.
The Anti-Hindu Leicester Violence
All of its pieces on the Leicester Hindu-Muslim communal clashes are indicative of a bias against the Hindus, clearly suggesting an implied preference for the version of a story being told by the Muslim community, which of course would tilt it towards a muslim-centric narrative.
Leicester is a city and county town of Leicestershire, in the East Midlands of England. It is the largest settlement in the East Midlands and home to a significant population of non-white British citizens, mostly South Asian and predominantly of Indian origin and to a lesser degree, of Pakistani origin. However, when it comes to statistics on religion, Leicester city with 22.3% of its total population being of Indian and Pakistani origin population, is almost equally divided between Muslims (13%) and Hindu (12.3%).
Back in August, clashes broke out between Hindu and Muslim groups, after India's T-20 cricket win over Pakistan on August 28. Violence continued to erupt sporadically for the next six weeks, with both sides claiming the other was responsible for inciting it. While the local police department was trying to conduct a thorough investigation into it, Left-leaning newspapers like the UK's Guardian, the U.S's New York Times and the Washington Post were quick to draw the usual, predictable prejudiced conclusions, primarily based on allegations and versions of the story re-told by leftist journalists and Muslim "activists". Each side, claimed the other had started it, with provocative actions.
The Muslim version spoke of a group of young Hindu men chanting the "Jai Shree Ram" slogan in a Muslim part of the neighborhood, after India's cricket win over Pakistan on August 28, in faraway Dubai. The Hindus claimed the celebratory act was not an aggresive one and caused no harm but that the Muslims instigated the communal clashes the following day, after one of their people had burnt a Hindu temple flag and vandalized the temple. The Hindus spoke of the events with a local relevance whereas the Muslims and their Leftist supporters took the opportunity to link this instance of communal violence in the UK, to Indian politics, the BJP and idea of Hindutva! They began to paint a picture where they associated the violence in the UK with perceived "injustice" for Muslims in India under the current BJP dispensation and PM Modi's leadership.
The Gaslighting By The Guardian
The Guardian lapped up the biased opinions of journalists like Aina Khan, who tweeted about her 'tense day' while covering the Leicester violence. She claims to have interviewed a Hindu man, wearing a motorbike helmet and holding an Indian flag. She ranted against the RSS, Hindus and Hindutva and placed the blame for the violence against Hindus, entirely at the doorstep of the Hindu community, claiming that it was the Muslim community that was victimised by the violence and that the Muslims were not at fault for their "reactions" toward the Hindus, including several instances of damage to Hindu homes and businesses. Left leaning news peddlers including the Guardian and the BBC went a step further by publishing the version of the UK based Islamist, Majid Freeman instead of a fair coverage with opinions and equal weightage given to both Hindu and Muslim versions of the religious violence and its origins.
Majid Freeman is a local Leicester Muslim "activist" who is known to harbour problematic and extremist Islamic views including his support for the Islamist, Terrorist organization ISIS. During the weeks of the dnsuing Leicester violence, Majid was at the forefront of spreading fake news that instigated violence against Hindus. Majid took to Twitter to rabble-rouse against Hindus. His tweets ranged from allegations of Quran burning and slogan-chanting to assault of Muslim children, none of which were backed by evidence or acknowledged by the local police.
Both Hindu and Muslim claims are still being investigated with elements of truth slowly emerging from the ashes of the violence, indicating instances of mistaken identity and fasle assumptions. One example is of a Sikh man, allegedly disrespecting the Indian flag. The Hindus had assumed the Sikh man to be Pakistani and started chanting "Pakistan Murdabad", which does not literally translate to "Death to Pakistan". It simply means "down down Pakistan", a slogan common in protests and Cricket matches alike. In the scuffle, his t-shirt was torn, however, the Hindus themselves took the Sikh man to a nearby cafe and ensured that he was ok.
This incident was given a communal colour only after Muslim organisations like Federation of Muslim Organizations (FMO) and Leicester Council of Faiths told the UK police that a "death to Muslims" slogan was deliberately chanted by the Hindus. They also insisted that it was widely circulated via email and social media. The police later clarified that they had found no evidence for the allegations. The Muslim organisations did not issue a clarification on the matter, thereby fuelling more retaliatory actions of hate against the Hindus. This was just one instance of deliberate mis-representation of the truth by Majid and some Islamic organizations.
Hindus of the UK finally fed up with biased, unsubstantiated opinions and news reporting against the community, recently held protests at the offices of the Guardian and the BBC, demanding a reversal of what seems to be an Institutional policy of Muslim appeasement and prejudiced opinion against anything Hindu.
A sample of Majid Freeman's tweets are a give-away of wild anti-Hindu claims without evidence, seeking to further the cause of Muslim victimhood and propagate an unproved muslim narrative:
Someone in Leicester must know who these Hindutva cowards are. They attacked a few people and were chanting against Pakistan on Melton Road. We all know they were really chanting against Muslims. These scum need to be caught and justice needs to be served! #Leicester #Hindutva
It wasn't too long ago ripped up Quran pages were found on the streets not far from this same road. I hope the people responsible are caught asap before things really escalate. #Leicester
#INDvsPAK2022 are playing cricket again today. Let's hope the #Hindutva racist scum don't try attack more innocent people on the streets. Last week they attacked a police officer and a Sikh man in #Leicester after he spoke up against them chanting "death to Pakistan" on Melton Rd
What Is The True Picture?
A casual banter between Indian fans and Pakistani supporters in Leicester turned ugly when the latter snatched and disrespected the Indian flag during the India Vs Pakistan match. Instead of quelling the commotion, the Leicester police fanned the spark into a flame. Chief Inspector Paul Allen falsely claimed that provocative slogans calling for the death of Muslims and Pakistan were raised in Hindi by a small group of people indicating that it must have been the handiwork of the Indian Hindu diaspora. However the police officer made a complete u-turn and rubbished his own claims saying that they could find no verifiable evidence on chants of "death to Muslims". But, it was too late by then.
https://twitter.com/INSIGHTUK2/status/1571489136653090817/photo/1?ref_src=twsrc%5Etfw%7Ctwcamp%5Etweetembed%7Ctwterm%5E1571489136653090817%7Ctwgr%5Ed29e14e767891a992c5484b906e7af114dbc9389%7Ctwcon%5Es1_&ref_url=https%3A%2F%2Fthecommunemag.com%2Fthe-guardian-blames-hindus-for-leicester-violence-peddles-fake-news-about-mosque-being-attacked%2F

The communalization of a minor scuffle became an opportunity for Islamists to unleash havoc on the Hindu community.
https://twitter.com/INSIGHTUK2/status/1568608493556334593/photo/1?ref_src=twsrc%5Etfw%7Ctwcamp%5Etweetembed%7Ctwterm%5E1568608540692041728%7Ctwgr%5Ed29e14e767891a992c5484b906e7af114dbc9389%7Ctwcon%5Es2_&ref_url=https%3A%2F%2Fthecommunemag.com%2Fthe-guardian-blames-hindus-for-leicester-violence-peddles-fake-news-about-mosque-being-attacked%2F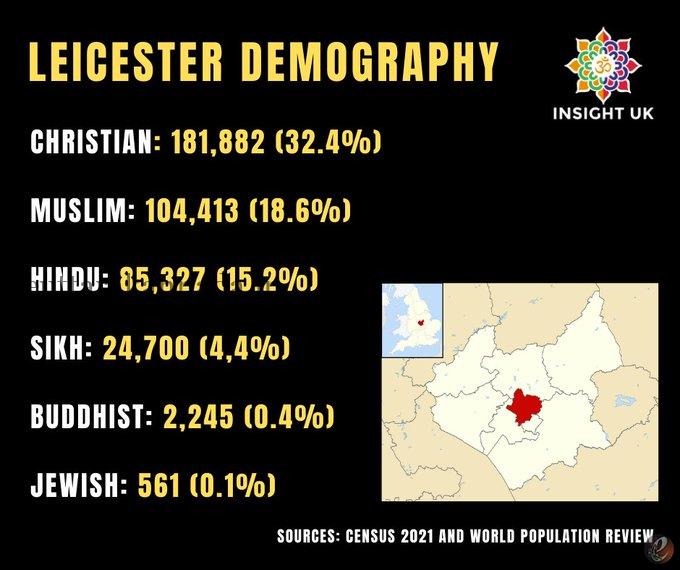 After Pakistan won its next match against India at the Super4 stage of the Asia Cup, Islamist mobs attacked a Hindu home celebrating Ganesh Chaturthi. Homes, cars, and properties belonging to the Hindu community, which were easily identifiable with sacred symbols, were damaged.
https://twitter.com/INSIGHTUK2/status/1568608658442911744?ref_src=twsrc%5Etfw%7Ctwcamp%5Etweetembed%7Ctwterm%5E1568608658442911744%7Ctwgr%5Ed29e14e767891a992c5484b906e7af114dbc9389%7Ctwcon%5Es1_c10&ref_url=https%3A%2F%2Fthecommunemag.com%2Fthe-guardian-blames-hindus-for-leicester-violence-peddles-fake-news-about-mosque-being-attacked%2F
A Hindu temple in Leicester was defaced by Islamists where one extremist can be seen uprooting a saffron flag fixed atop the temple.
They even gave a clarion call for asking Muslims and Sikhs to come together and teach 'RSS Hindutva extremists', a lesson. The perpetrators of this violence also received overwhelming support from their co-religionists on social media. In fact, a section of the media and social media influencers have gone on to turn the tables against the Hindus, by portraying them as violent aggressors. Extremists peddled unverified claims of Hindus shredding the Quran.
Some footage of my interview with helmet man, that snowballed into a shouting match with an RSS member. Compared to the palpable aggression and fear that hung around Leicester yesterday, this paled in comparison, although it is a concerning hazard of being a journalist. pic.twitter.com/eQU9Yo4KFo

— Aina J. Khan *is away* (@ainajkhan) September 18, 2022
They also spread rumours that Hindus had tried to kidnap a Muslim girl and had attacked a mosque, both of which were denied by Leicester police. The chants of Jai Sri Ram were just raised as part of a peaceful protest rally against attacks on Hindus.
The reportage by The Guardian and its subsequent editorials about India and Hindus is nothing short of gaslighting, as Hindus have now been demonized as perpetrators of violence contrary to the facts. Be it in India or abroad, any attempt by Hindus to assert themselves culturally is viewed with disdain by the global establishment, so-called liberal media & intellectuals.
And now even a pushback against the violence perpetrated on Hindus is used against them to malign Hindus worldwide.