There has been widespread outrage over alleged blasphemous remarks made by the now suspended BJP National Spokesperson Nupur Sharma about Prophet Mohammad.
She lost her cool on a television debate when provoked by a Muslim panelist who had mocked Hindu God Shiva.
While Nupur only asked if she should start mocking their faith making a reference to the Prophet (PBUH)'s marrying a 6-year-old Aisha, the tone and tenor came across as offending.
The clip which became viral after rabid Islamist Mohammad Zubair shared it on his on social media, became a fodder for vested interest to mobilize support against India, both domestically and internationally.
However, one thing has been sidelined amidst all the noise surrounding the controversy – the continuous mockery of Hindus and Hindu icons of worship.
A few weeks ago, when the court-mandated survey of the Kashi Gyanvapi Masjid reportedly discovered a 'Shivaling' at the wuzukhana of the masjid, many people mocked it.
Vile and venomous jokes about Shiva Linga were unleashed by social media influencers and members belonging to the Opposition parties.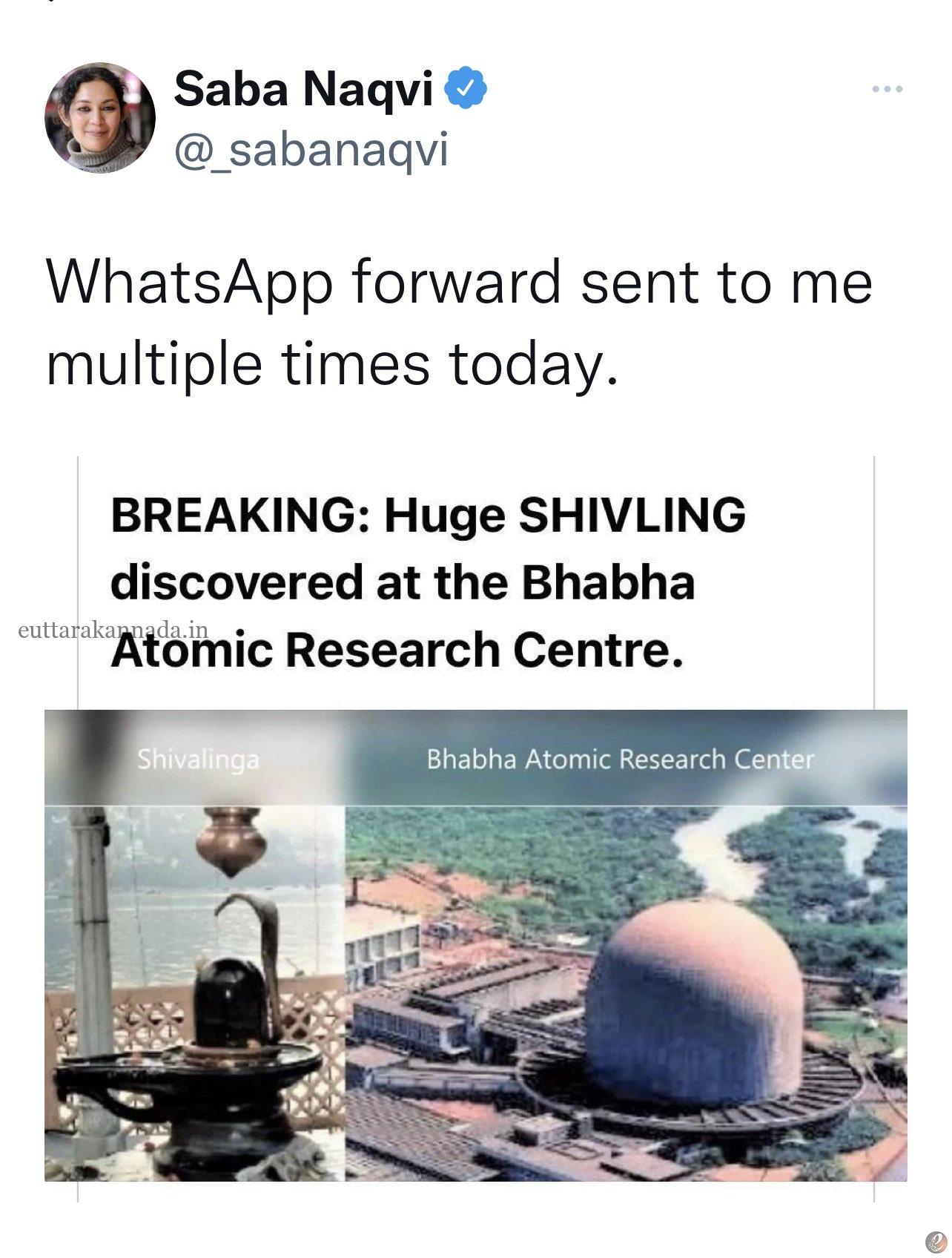 https://twitter.com/MKumaramangalam/status/1526603276233637888/photo/1?ref_src=twsrc%5Etfw%7Ctwcamp%5Etweetembed%7Ctwterm%5E1526603276233637888%7Ctwgr%5E%7Ctwcon%5Es1_&ref_url=https%3A%2F%2Fthecommunemag.com%2Finstances-when-liberals-looked-the-other-way-as-hindus-and-hindu-gods-were-being-ridiculed%2F
Even a national daily like the Economic Times had the audacity to mock Hindus and their faith.
But this isn't the first time that those who claim to be liberals have took to shaming the Hindus hurting their religious sentiments.
There have been many instances across the country and also abroad when derogatory remarks were made about Hindus and Hindu Gods.
Incident 1 – When DMK's Allies Abused Hindu Gods Amman, Krishna and Ayyappan
Around the time when the alleged 'hate speech' of Nupur Sharma took social media by storm, rabid fringe outfits in Tamil Nadu comprising of members from "Periyar"ist outfits, the two Communist parties and Popular Front of India took a rally abusing Goddess Amman, Lord Krishna, Lord Ayyappan and also insulted followers of the Hindu faith.
"Is that Maari (Goddess Amman), who asks for sacrifice of goats and pigs, a God? Is Kannan (Lord Krishna), who raped woman, a God? Will a child be born if a man and man have sex? Is calling Ayyappan a God rational?", the men clad in red shirts can be heard shouting.
"Hey you devotee who comes dancing taking piercings in the body.. Why don't you come piercing it through your chest once? Hey you devotee who comes dancing taking piercings in the jaw. Why don't you try piercing it through your throat once. Hey you devotee who comes walking with needles in the tongue.. Why don't you come piercing it through your eyes once?", the rabid "Periyar"ists went about shouting in the middle of the road.
As expected, the self-proclaimed liberals who had jumped in to guard the Islamic faith were missing in action. Not a word of condemnation came from the left-liberal and 'moderate Muslim' (whatever that means). Except for filing a case, none of the abusers have been taken to task.
Asaduddin Owaisi's brother and AIMIM MLA Akbaruddin Owaisi made scandalous remarks on Lord Ram and his mother Kaushalya.
"There are three temples in Ayodhya that claim that Ram was born there. In Haryana's Kausalyapuram people claim the same citing the Indian practice of women giving birth to the first child in their maternal houses. In Kausalyapuram, people believe that Kausalya, the mother of Rama and wife of King Dashratha hailed from here, and thus Rama too was born here itself. While three pandits claim three different birthplaces for Rama, then Advani, Vajpayee, Uma Bharati and Modi should tell us where did mother of Rama go to give birth to him?", the AIMIM MLA said amidst cheers from his supporters.
Incident 3 – When A Rabid "Periyar"ist Abused Lord Shiva and Goddess Kaali
On April 26, a rabid anti-Hindu Tamil YouTube channel run by "Periyar"ists slandered Hindu God Siva and Goddess Kaali making obscene remarks.
On April 26, a rabid anti-Hindu YouTube channel named U2 Brutus released a video titled "This is the reason why Nataraja stands with his leg lifted", in which a person who identifies himself as 'Minor' resorts to slandering Hindu God Siva and Goddess Kaali.
In the video, a person who identifies himself as Minor says "This guy Paramasivan.. what he did was.. Only on going further we come to know the nefarious activities of his.. He keeps lifting his leg up and up and finally lifted it fully and straight… If you think stretching the leg was a good movement… I too thought so on reading about it but that is where the trick was.. The thing is 'Thalaivan' (referring to Lord Siva) did not wear underwear that day. Don't laugh.. Seriously, that is what is written.. Thalaivan had gone without wearing underwear voluntarily. What will happen if someone lifts the leg up? 'It' (referring to penis) will fall out right? I'm not joking. That is how it is written. Once you lift your leg, it will be visible right? On seeing that the people were shocked. Thillai Kaali who was dancing got shocked after seeing it. How can she dance after that? After seeing it, she didn't know what to do and forgot all her dance movements."
This 'Minor' was felicitated and given an idol of E.V. Ramaswamy Naicker (knonwn as Periyar by his followers) by Tamil Nadu Health Minister Ma. Subramanian at an event held in April 2022.
U2 Brutus has put several videos slandering Hindus and the Hindu faith. Earlier in November 2021, the channel released a video titled "Pornography in Vedas" in which 'Minor' and an alleged Saivite scholar named Prakash derogate the Vedas, the holy scripture of the Hindus. No action has been taken against 'Minor' till date despite multiple complaints registered against him by Hindu outfits like Indu Makkal Katchi, Hindu Munnani and Sivachariyars.
Incident 4 – When "Periyar"ists Abused Hindu God Murugan
Karuppar Kootam, a YouTube channel run by "Periyar"ists with links to the DMK set off a storm by abusing Kandha Sashti Kavasam, a hymn dedicated to the Hindu God Murugan.
This channel had indulged in targeted attacks against Hindus posting videos abusing Hindu Gods, Hindus and Brahmins for a long time under the garb of 'rationalism'.
The channel had run a series titled "Aabasa Puranam" (Porn Puranam), in which members of the Karuppar Kootam had used vulgar language against Hindu Gods like Murugan, Saraswathi, Brahma, etc.
In one such video titled "Saraswathi Puranam" , Surendar Natarajan, a member of the Karuppar Kootam had said "You say Saraswathi sits in the tongue of Brahma.. If we ask, where will Saraswathi go when she needs to pee or has a bad stomach.. they don't have an answer. You told she is in the tongue, shouldn't you also say you also have built a toilet in Brahma's mouth?"
What is worth mentioning is that members belonging to DK, DMK, VCK and the Communist parties were frequent guests hosted by the channel.
Incident 5 – When A Karnataka 'Social Activist' Abused Brahma And Saraswati
In Karnataka, during a protest against the burqa ban in govt-run schools and colleges, social activist Keeluholali Satish insulted God Brahma and Goddess Sarasvati by making obscene remarks.

Insult of Hindus and Hindu Gods have been mainstreamed through art, literature and cinema.
Incident 6 – When Anti-Hindu Kannada Writer Abused Lord Ram
KS Bhagawan, a rabid Hindu-hater who is celebrated as a rationalist by left-wing groups had written a book titled 'Rama Mandira Yeke Beda' (Why Ram Mandir is not needed) in which he called Lord Ram a drunkard who made Goddess Sita also to drink alcohol.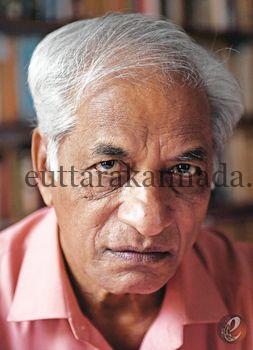 He has made disparaging remarks against Mahabharata and Ramayana and even called for burning the Bhagwad Gita as the religious book in his opinion promotes caste system and violence.
Incident 7 – When Kancha Ilaiah Shepherd Distorted Hindu Faith Itself
Kancha Ilaiah Shepherd, a self-proclaimed intellectual and a rabid Hindu-hater had spun conspiracies after conspiracies in his book 'Why I Am Not A Hindu'.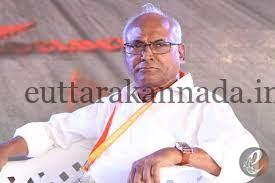 Incident 8 – When MF Hussain Painted Nude Hindu Gods
MF Hussain who had painted a fully Muslim King and a naked Hindu Brahmin once has painted nuder portraits of Hindu Goddesses like Saraswati, Durga, Parvati etc.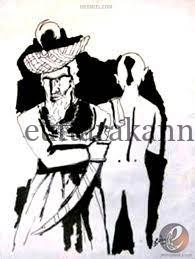 In one of his paintings, he had shown Goddess Durga having intercourse with a tiger.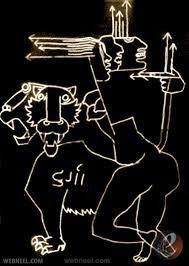 He had also painted a nude portrait of Goddess Saraswati.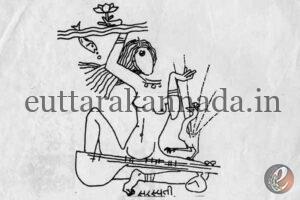 Incident 9 – When A Muslim Actor Ridiculed Hindu Gods
Aamir Khan made fun of Hindu Gods in his movie PK in which he showed Lord Siva pulling a cart with two burqa-clad women passengers. Lord Siva is also shown in a caricaturish manner in a scene at the washroom.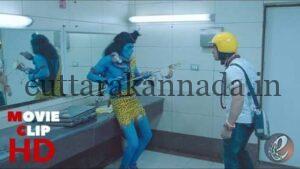 In many of the instances listed here, those on the Left of the political spectrum looked the other way if not actively cheered.
On the other hand, even a hear-say allegation of blasphemy
In Bangladesh one Iqbal Hussain had placed a Quran in a Durga Puja pandal and it led to widespread violence against Hindus and their places of worship.
In another incident in Sialkot, Pakistan, a man from Sri Lanka was lynched to death and burnt over allegations of blasphemy.
He allegedly tore a poster of the hardline Tehreek-e-Labbaik Pakistan (TLP) in which Quranic verses were inscribed and threw it in the dustbin.
A Hindu activist named Kamlesh Tiwari was killed for a Facebook post that he had put in 2015. His throat was cut and he was shot multiple times and died while being taken to a hospital.
This is the plight of the global minority today. Repeated derogatory remarks on the Hindu faith are given a free pass while even a hear-say allegation of blasphemy about a particular religion can lead to death.